Nectar du Monde
's mission is to travel the world in search of unique stories, natural ingredients, subtle scents and transform into beautifully crafted, and culturally inspired products. This first series consists of three shampoos and a rinse inspired by France, Thailand, New Zealand, and Egypt.
For each bottle, an illustration about the place of origin and the ingredients was commissioned to the talented artists
Agathe Singer
,
Claire Prouvost
,
Chloe Weinfeld
, and 
Quentin Monge
and from whom we can appreciate all their signatures and work titles on the side of the bottles.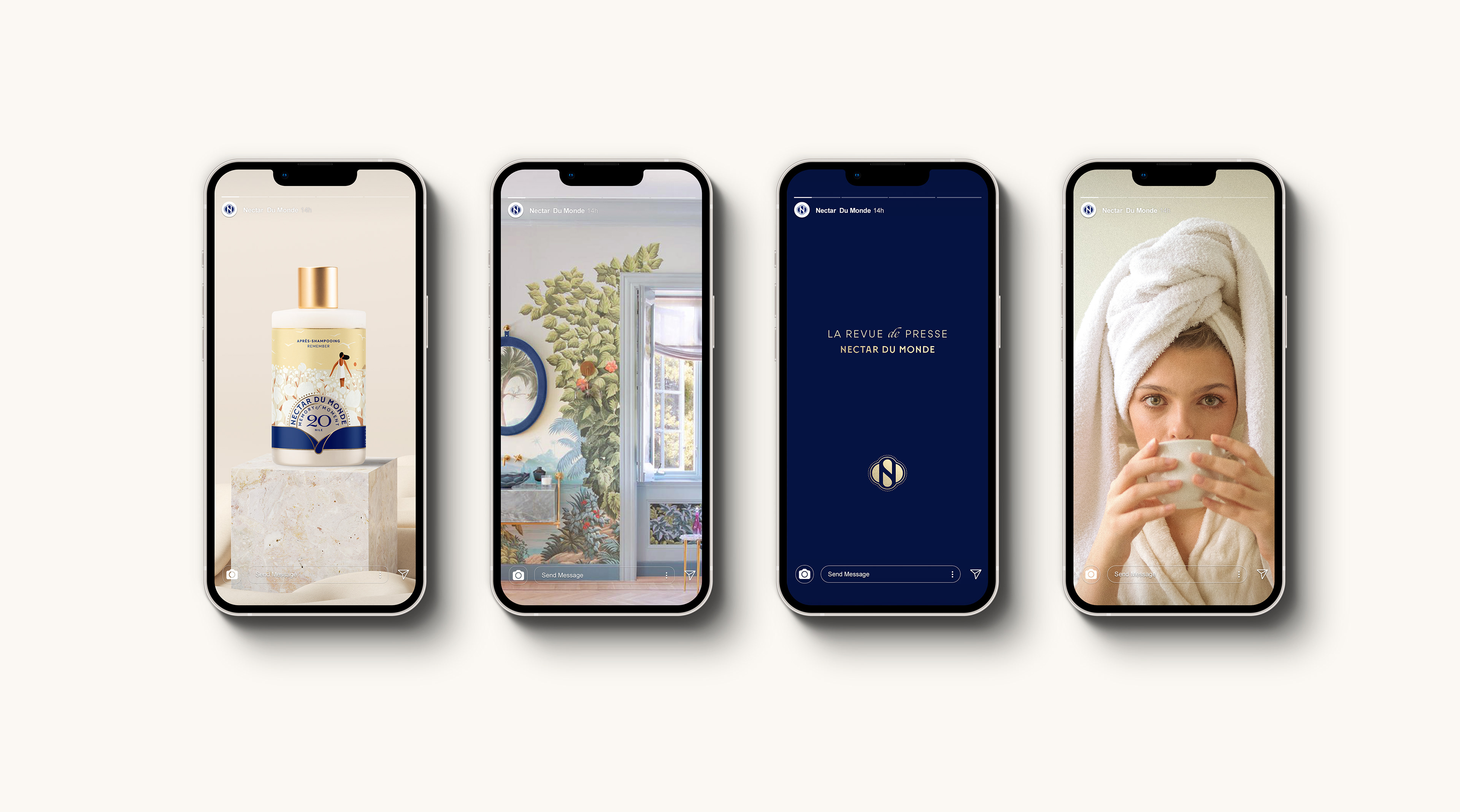 Thinking of ​​bringing the best of nature, art and color to bathtubs and promoting environmentally conscious beauty, the branding and packaging design, had to be sophisticated, flexible and of great presence. During the brand design process, the illustrations were unknown, so the biggest challenge was to give presence to the brand without diminishing the prominence of illustration, inexistent at that time. A distinctive structure that works with any illustration and color palette was designed. The half circle at the front resembles a horizon, and in the lower part, a few drops of nectar simulate their fall from a window. The bottle is wrapped around a blue stripe, a color linked to the infinite and eternal, like the sky or sea which, along with the gold, create a duo that evokes the exclusivity of the ingredients. The combination of contemporary and traditional fonts creates an elegant dynamic that blends into the illustration.
Illustrations on bottle: Agathe Singer (33, Saint Germain), Claire Prouvost (64, Wakatipu), Chloe Weinfeld (66, Phi Phi), and Quentin Monge (20, Nile).